Photo: "Oscar" by Cat Coats

Anna Barnett (Narrator 4, Wood, others)

is delighted to be making her debut with DRC and on the boards of Portland. Anna grew up acting in Eugene, Oregon, and most recently appeared in

Copenhagen

(Margrethe) at the Edinburgh Fringe Festival, in the improv-installation piece

Surprise Surveillance Theatre

in New York, and in films from Sanford's Goldshoe Productions and Portland's Man-Like Machines. She now lives in Southern Maine and can regularly be spotted performing guerilla tango on Congress Street.

Seth Berner (Queensberry, Gill, Lockwood, others)

has been performing professionally since 1983. He has been a member of the ensembles at The Theater Project, American Renaissance, and Naked Shakespeare, and has performed with the Theatre at Monmouth, Good Theater, and the American Irish Repertory Ensemble, among others. He will be appearing in

Macbeth

with the Freeport Shakespeare Festival in the fall. Seth lives in Portland.

Matt Delamater (Carson, Mavor, Narrator 5, others).

Matt is very excited to be working with the Dramatic Repertory Company for the first time and with such a fantastic show and amazing cast. Matt's previous roles include Ray Moss in Mad Horse's

The Late Henry Moss

, Biff Loman in Out of the Box Theater's production of

Death of a Salesman

, Jerry Devine in AIRE Theater's

Juno and the Paycock

, Jack Worthing in

The Importance of Being Earnest

at GoodTheater, and Eddie Pazinski in

Last Mass

at St. Casimir's at The Public Theater. Look for Matt this summer as Vladimir in Fenix Theatre's production of

Waiting for Godot

in the park. Matt would like to thank Keith for the chance to work with such a wonderful new company, his mentor Sally Jones for all of her guidance, and his wife Emily for always supporting his passion.

Laura Graham (Narrator 3, Frank Harris, Atkins, others)

caught an incurable case of the theater bug at the age of twelve in her native Washington State, and has been acting, directing, and teaching in theaters and schools on both coasts of the US ever since. Recent roles include Cleopatra in

Antony and Cleopatra

and Rosalind in

As You Like It

with the Riverbank Shakespeare Festival in Westbrook. In the Maine Playwrights' Festival last year, Laura originated the one-woman show

Savannah

. Other recent roles include Edith Frank in

The Diary of Anne Frank

with The Theater at Monmouth; Miss Lowell in The Good Theater's

Light Up The Sky

; and Elizabeth Proctor in

The Crucible

with Heartwood Regional Theater in Damariscotta. Some of her favorite past roles include Lady Macbeth in

Macbeth

and Emilia in

Othello

with the Flock Theater in Connecticut; Viola in

Twelfth Night

and Titania in

A Midsummer Night's Dream

with the Carolinian Shakespeare Festival in North Carolina; and Amanda in

The Glass Menagerie

with the Outlore Dinner Theater in Maine.

James Noel Hoban* (Oscar Wilde).

James is very pleased to work with this dynamic new company. Regional theatre work includes productions with Freeport Shakespeare Festival, Portland Stage Company, Commonwealth Shakespeare Company, the Theater at Monmouth, Mad Horse Theatre, Penobscot Theater and American Renaissance Theatre. His short film, Recruiting, appeared in over 75 film festivals worldwide. James is a graduate of the Acting program at SUNY Purchase and also studied with the National Theatre of Great Britain. He can next be seen in Freeport Shakespeare Festival's production of

Twelfth Night

this summer.

William McCue (Narrator 1, George Bernard Shaw, others).

Bill most recently appeared as the long suffering father of Katherine in Cole Porter's

Kiss me Kate

and portrayed Major Metcalf in Agatha Christie's

The Mouse Trap

earlier this season. Last year Bill played Gonzalo in the Freeport Shakespeare Festival's production of

The Tempest

and was seen as Doc in Leonard Bernstein's

West Side Story

.

Erik Moody (Narrator 2, Charles Parker, others)

has worked in films and various theatrical mediums in London, Los Angeles, and Portland, ME. He is currently involved in a handful of commercial, narrative, and musical audio projects in the Portland area. Erik plays Deputy Dan in The Entertainment Experiment's current running web-series "Ragged Isle" (raggedisle.com). He is also an active member of MINT Films (mintfilms.net), which recently was awarded Best Film in Portland, ME for the international 48 Hour Film Project for their film,

A Bounty for Susannah

, which was screened at Filmapalooza in the Miami International Film Festival in March 2011. Keep up with Erik at erikmoody.blogspot.com. Music by his band, Robber & Thief, is available through facebook.com/robberandthief.

Chris Newcomb (Clarke, Taylor, others)

is an accomplished actor, artist, musician and teacher living in Gorham, ME. Favorite roles on Maine stages include "Man" in

The Play About The Baby

(Mad Horse Theater); Chief in

One Flew Over the Cuckoo's Nest

; and Stage Manager in

Our Town

; (both produced by Portland Players.), He also plays a number of characters in his own show:

April's Fools

. Television has been one of Chris's most productive venues. He was the executive producer and host of "Off Center With Chris Newcomb," an award winning public access TV show broadcast in Portland for several years and has acted in numerous commercials throughout New England. Last year Chris revived his art studio, ARTernatives, by working in two very distinct mediums: Print making and steel sculpture. He's often found on Congress Street at First Friday Art Walks in Portland. www.chris-newcomb.com

Benedetto Robinson (Lord Alfred Douglas, Narrator 7)

has been seen on stage across Southern Maine, working with the Naked Shakespeare Ensemble, the Norman Rockwell Play Festival, Mad Horse Theatre Co. and the Freeport Shakespeare Festival, among many other small theatre groups and companies, and he is very pleased to work with DRC. His recent stage credits include the Freeport Shakespeare Festival's

The Tempest

, and Mad Horse Theatre's production of

The Goat or Who is Sylvia?

Works with the Naked Shakespeare Ensemble include

Romeo and Juliet

and

As You Like It

. Other performance credits include work with the Demonstration Team of the Maine Academy of Staged Combat, Freight Train Films' award winning

Scooter McGruder

, and Screamkings Productions'

The Lurker: The Game

. Formal training includes extensive work with Staged Combat, Piano, Theatrical Performance, and Shakespeare.

KEITH POWELL BEYLAND (Director)

Recently directed the DRC premiere production of

Blue/Orange

. Keith spent the last two decades working on and off Broadway with respected organizations like Roundabout Theatre Company, Manhattan Theatre Club, Signature Theatre Company (NY), The New Group, Berkshire Theatre Festival and Irondale Ensemble Project. He directed

The Waiting Room, Insomniac, Throwing It Together

and

Inamorata

in New York and

And The Same

in the Berkshires. Keith studied with Athol Fugard, John Patrick Shanley, Paula Vogel, Maria Irene Fornes, Anne Hamburger, Carey Perloff and Venable Herdon, among others. He holds a degree with Honors from the Dramatic Writing Program at New York University's Tisch School of the Arts.

WHITNEY SMITH (Assistant Director, Dramaturg) Travis M. Grant (Costume Design)

Travis is an accomplished costume designer and the recipient of the 2008 Kennedy Center American College Theater Festival Region I Barbizon National Design Award for Excellence in Costume Design for the Maine premiere of

Last Easter

(University of Southern Maine). Other design credits include:

Side Show

(Portland Players);

The Wedding Singer

(University of New England);

The Wild Party

(University of Southern Maine School of Music),

Enchanted April

(Oxford Hills Music & Performing Arts Association);

Inook and the Sun

(USM);

The 25th Annual Putnam County Spelling Bee

(Maine Premiere, USM School of Music);

Moonchildren

(USM);

The Full Monty; Leading Ladies

(New England Premiere) (Arundel Barn Playhouse);

The Full Monty

(Portland Players);

The Full Monty; The House of Frankenstein; Picasso at the Lapin Agile; Godspell; Play On!

(Waldo Theatre, Inc.) and many more. Upcoming designs include:

Gypsy

(City Theater) and designs for aerialist Janette Hough-Fertig.

Adam Vachon (Lighting Design)

Adam is a freelance Lighting Designer, stage electrician and actor currently living in the Portland, Maine area. Recent work includes

Blue/Orange

(DRC),

Side Show

(Portland Players) and

The Real McGonagall

(PSC). He graduated from Juniata College in 2009, earning his B.A. in Theatre Performance and Technical Arts. During the 2009-2010 season, he completed a professional lighting and sound internship with Portland Stage. Adam hopes to attend graduate school for Lighting Design starting Fall 2011. Artistic interests include performance, lighting design, directing and aerial dance.

* Member of Actors' Equity Association, the Union of Professional Actors and Stage Managers
in the United States, appearing under a Special Appearance Contract


JUNE 2 - 12, 2011
The SOLD OUT run has now concluded.
"WONDERFULLY
CONSTRUCTED!
Both the true story and its
multi-level telling are equally fascinating!
This theatre company is finishing up
its first season in fine style"
- Portland Press Herald, June 5, 2011
(read more >>)
"SWIFT and
COMPELLING!
Hoban's Oscar Wilde is
IMPASSIONED and MOVING!"
- Portland Phoenix, June 8, 2011
(read more >>)
GROSS INDECENCY:
The Three Trials
of Oscar Wilde
by
Moisés Kaufman
directed by
Keith Powell Beyland
From the director/creator of
The Laramie Project
comes a riveting, true account of the "Trial of the (19th) Century."
In 1895, with
The Importance of Being Earnest
still in the middle of its triumphant stage premiere, Oscar Wilde was convinced to sue the Marquess of Queensberry for criminal libel. Soon, however, the tables are turned, and Wilde finds himself on trial for "Gross Indecency." Using court transcripts, Wilde's own writings, and the writings of his famous friends, Kaufman weaves a harrowing tale of actual events as one of the world's most famous people finds his life, and art, put on public trial.
"A triumph...truth, purity and simplicity suffuse [this] thoroughly engrossing new play...sweeps away cobwebs and distortions, allowing complex, credible human beings to emerge from history"
- The Washington Post
"A dazzling coup de theatre,
at once compelling history and chilling human drama."
- Time Magazine
at the STUDIO THEATER
@ PORTLAND STAGE
25A Forest Avenue, Portland, Maine
[map]
Historical Portraits:
Oscar Wilde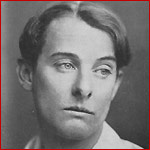 Lord Alfred Douglas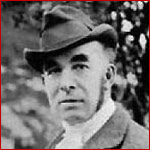 Marquess of Queensberry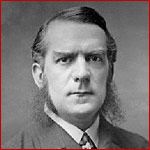 Sir Edward Clarke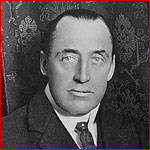 Edward Carson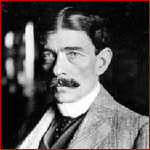 Frank Harris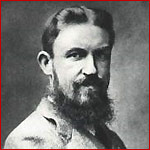 George Bernard Shaw


THE WILDE RAFFLE

During the run of
Gross Indecency
, DRC will be conducting a raffle. The winner will receive:
The antiquarian copy of De Profundis used in the play (1909; NY: Putnam's; Hardcover; 156pp)


TWO CENTER ORCHESTRA BROADWAY TICKETS to the multiple Tony Award®-nominated revival of The Importance of Being Earnest for the June 25, 2011 2pm performance. A $244 value!



CONGRATULATIONS TO Jim B. of Portland
Winner of The Wilde Raffle!