A BRIGHT NEW BOISE
Performance Times


Wed. Nov. 13

@7:30pm

Thurs. Nov. 14

@7:30pm

Fri. Nov. 15

@7:30pm

Sat. Nov. 16

@7:30pm –

SOLD OUT Wed. Nov. 20

@7:30pm

Thurs. Nov. 21

@7:30pm

Fri. Nov. 22

@7:30pm

Sat. Nov. 23

@7:30pm

Sun. Nov. 24

@7:30pm

TICKETS $20

at the door.

FREE for 25 & Under

with ID *
Lmt. number of

$10 RUSH seats **

available @ each performance

Rob Cameron* (Will)

is the founding Artistic Director of Fenix Theatre Company, a Portland based group that brings free Shakespeare and other classics to Deering Oaks each summer. He is truly excited to join DRC in bringing Fenix up to modern times and is grateful for the acoustics of the indoors! For FTC, Rob has directed

Romeo and Juliet

and

Waiting for Godot

and has played the title role in

MacBeth

and Kate in

Taming of the Shrew

among other roles. Rob has appeared Off- Broadway and has numerous regional credits, here in Maine he has been fortunate enough to appear at Good Theatre and with the Originals at the Saco River Theater. Rob holds a BFA in acting from the University of Connecticut.

Abigail Killeen* (Anna)

makes her DRC debut. Other New England credits include

Love/Sick

and

A Christmas Carol

(Portland Stage Company);

Love's Labor's Lost

and

Macbeth

(Fenix Theatre, PEER Award Best Actress);

Next Fall, The Importance of Being Earnest

and

Death by Design

(Good Theater). Off-Broadway credits include

The Mag-7

(Naked Angels) and

The Phoenician Women

(New York Theatre Workshop). Abbie earned her BFA from New York University, her MFA from Brandeis University, and teaches acting at Bowdoin College.

Erik Moody (Leroy)

. Recent stage credits include

Making Love with Dave & Chrissy

(PortFringe 2012/13),

4000 Miles

(Good Theater),

Striking 12

(Good Theater),

Lieutenant of Inishmore

(Mad Horse Theatre Company), and

Threepenny Opera

(Lorem Ipsum). Recent screen credits include

Natal

(film),

Arabel

(film),

The Professionals

(web series),

Ragged Isle

(web series),

Vacationlanders

(web series),

How to Make Movies at Home

(film),

The Hanover House

(film), and

Beneath the Harvest Sky

(film).

Gabriel Walker (Alex)

is very excited to be working with both Fenix Theatre and the Dramatic Repertory Company for the first time. He's had a great experience, and has really enjoyed working with such a talented cast and crew. Some of his favorite roles have included the Scarecrow in

The Wizard of Oz

, Austin in

The Other Room

and Ferdinand in

The Tempest

. He really loves the show, and hopes you enjoy it as much as he does.

Bess Welden (Pauline)

is a Portland-based actor, playwright, and theater educator. After earning an MFA from the National Theater Conservatory, Bess went on to perform with the Denver Center Theater Company, Williamstown Theater Festival, Mabou Mines, Shakespeare Santa Cruz, Hangar Theater, and Montana Shakespeare in the Parks. In her adopted home state of Maine, she has appeared with Portland Stage Company, the Opera House at Boothbay, Mad Horse Theatre, Freeport Shakespeare Festival, Freeport Factory Stage, Dramatic Repertory Company, and the Portland Symphony Orchestra. She is the writer/co-writer and performer of five one-woman plays including

Big Mouth Thunder Thighs

, which premiered in February during the inaugural season of Portland Stage's Studio Rep, and

The Passion of the Hausfrau

, which premiered at Portland Stage in 2009 before touring the country. Bess wrote the librettos for

A Little Miracle

(Lincoln Center premiere) and

Eagle Girl

both by award-winning composer David Stock. During her NYC days, Bess performed frequently as a storyteller in venues such as the 92nd Street Y and taught voice and speech for actors at Vassar College and the School for Film and Television. She is currently a Teaching Artist and guest director in the Theater and Dance Department at Colby College. She is a Portland Stage Affiliate Artist and performs and teaches regularly in their Theater for Kids program.

Samuel D. Hunter (Playwright)

Samuel D. Hunter's plays include

A Bright New Boise

(OBIE Award for Playwriting, Drama Desk Nomination for Best Play; original production at Partial Comfort Productions, NYC; second production at Woolly Mammoth Theater Company),

The Whale

(Playwrights Horizons, Victory Gardens, and South Coast Rep; original production at the Denver Center),

Jack's Precious Moment

(Page 73 at 59E59),

Five Genocides

(Clubbed Thumb),

A Permanent Image

(Boise Contemporary Theater), and

Norway

(Boise Contemporary Theater, Phoenix Theater of Indianapolis). He has active commissions from Seattle Rep, South Coast Rep, Lincoln Center, and Manhattan Theater Club. His plays have been developed at the O'Neill Playwrights Conference, Seven Devils Playwrights Conference, Bay Area Playwrights Festival, JAW West, Ojai Playwrights Conference, and the Pacific Playwrights Festival. He is the recipient of the 2008-2009 PONY Fellowship, the 2011 Sky Cooper Prize, two Lincoln Center Le Compte du Nuoy Awards, and will be a resident playwright at Arena Stage in 2013. He is an ensemble playwright at Victory Gardens, a core member of the Playwrights Center, a company member of Partial Comfort Productions, and an alum of Ars Nova's Playgroup. Internationally, his work has been translated into Spanish and presented in Mexico City and Monterrey, and he has worked in the West Bank with Ashtar Theatre of Ramallah and Ayyam al-Masrah of Hebron. At Ashtar, he co-wrote

The Era of Whales

which was performed in Ramallah and Istanbul. He holds degrees in playwriting from NYU, the Iowa Playwrights Workshop, and Juilliard. A native of northern Idaho, Mr. Hunter lives in New York City.

KEITH POWELL BEYLAND (Director)

serves as DRC's Artistic Director. He is so incredibly grateful and excited to be collaborating with Fenix on this powerful and resonate play, and hopes this is just one of many opportunities for Portland theatrical forces to unite! Keith recently directed the critically-acclaimed DRC productions of

Topdog/Underdog

(Best Production - 2013 PEER Award, Theatrical Highlight of 2012 -

Portland Phoenix

), [title of show],

Tigers Be Still, Gross Indecency: The Three Trials of Oscar Wilde, Life During Wartime

and

Blue/Orange

. Keith spent the last two decades working on and off Broadway with respected organizations like Roundabout Theatre Company, Manhattan Theatre Club, Signature Theatre Company (NY), The New Group, Berkshire Theatre Festival and Irondale Ensemble Project. He directed

The Waiting Room, Insomniac, Throwing It Together

and

Inamorata

in New York and

And The Same

in the Berkshires. Keith studied with Athol Fugard, John Patrick Shanley, Paula Vogel, Maria Irene Fornes, Anne Hamburger, Carey Perloff and Venable Herndon, among others. He holds a degree with Honors from the Dramatic Writing Program at New York University's Tisch School of the Arts. Always for Keely.

MICHAELA WIRTH (Lighting Design)

. Rarely seen in the full light of day, this designer is delighted to be working once again with DRC. When not in the darkness of the theatre, she can often be found in the darkness of the projection booth of the Nicklelodeon... planning the lights for the next DRC show!

Molly Bryant Roberts (Costume Design)

is thrilled to be a part of this DRC & Fenix collaboration. While most of her time is spent on the boards, she is no stranger to what goes on behind the curtain. Molly has costumed for The ParSem Players, Schoolhouse Arts Center, The Originals, Fenix Theatre Co., and was the Lead Costume Asst. for the major motion picture

Mr. Barrington

. She is a member of the Fenix Theatre Co. board, works in design, is a founding member of the PEER Awards, and is a pleasure to be around; anyone who tells you differently is just jealous.

CHRIS FITZE (Sound Design)

is very pleased to be working with Fenix and DRC! Over the past 20 years, Chris has designed shows for several different venues including: Civic Theatre of Greater Lafayette, Children's Theater of Maine, St. Lawrence Performing Arts Center, and Portland Stage Company. He is Technical Director at both Waynflete in Portland and Morse High School in Bath where he oversees a crew of 30 kids. He also designs and builds sets. He send his love to Jessica, Martin, and Arthur.

* Member of Actors' Equity Association,
the Union of Professional Actors and Stage Managers
in the United States






NOVEMBER 13 - 24, 2013

"GET THEE TO THE THEATER
...A KICK-A** SHOW!
The script overflows with laugh-out-loud moments of hilarity, yet can quickly darken to the rawest of human self-doubt and fight for self worth. Cameron is masterly!"
- Portland Daily Sun, November 19, 2013
(read more >>)
"SUPERB &
DARKLY AFFECTING!
The cast delivers performances that are rife with quiet physical nuance, both comedic and tempered with empathy. Cameron gives his most subtle, mature and quietly tragic work."
- Portland Phoenix, November 22, 2013
(read more >>)
"PROVOCATIVE
& DELIGHTFUL!
The play's five cast members skillfully
bring out both the humor and gut-wrenching
reality of their characters' lives."
- Maine Sunday Telegram, November 17, 2013
(read more >>)
Fenix Theatre Company
with Dramatic Repertory Company present
WINNER OF THE 2011
OBIE AWARD FOR PLAYWRITING
A BRIGHT NEW BOISE
by Samuel D. Hunter
directed by Keith Powell Beyland
with Rob Cameron*, Abigail Killeen*,
Erik Moody, Gabriel Walker and Bess Welden
In the employee break room of a big box craft store in Idaho, Will (Cameron) is on the run from his past. He has just fled his rural hometown after a scandal at his Evangelical church, and arrives at the Hobby Lobby in Boise to reconnect with Alex (Walker), the son he gave up for adoption 17 years ago. As he tries to rekindle his relationship, Will must face Leroy (Moody), Alex's adopted brother and protector; Anna (Killeen), a vulnerable woman who reads bland fiction but hopes for dramatic endings; and the foul-mouthed Pauline (Welden), the store's manager who tries ceaselessly to find order, and profit, in the chaos of business. Samuel D. Hunter's award-winning, powerful and poignant script asks us to consider what is more important - the here and now or the ever after?
A BRIGHT NEW BOISE marks a auspicious partnership between two of Portland's growing and dynamic theatre organizations. The show will merge the low-barrier and inclusive esthetic of Fenix with DRC's emphasis on new and innovative works that engage the heart and mind.
"A quietly affecting drama that delves into
the always thorny issues of faith, forgiveness,
and second chances with great
eloquence and compassion."
- TheatreMania

"A play that marches in the footsteps
of Sam Shepard's acid comedies."
- The Washington Post

at the brand new
PORTLAND BALLET
STUDIO THEATER
517 Forest Avenue, Portland, Maine
View Larger Map
THEATER ENTRANCE
The Portland Ballet Studio Theater entrance is at the end of the wide alley between 509 and 517 Forest Avenue (across from the Mobil station). Look for the Portland Ballet and Casco Bay Movers signs, and head toward the light!

PARKING
There is free street parking on Forest, Dartmouth and Belmont. There is also a free lot available on Ashmont Street. Turn left at the light after Portland Ballet onto Ashmont St. You may park in the second lot on the right hand side - there is a large green sign at the entrance that says "Parking for Casco Bay Movers." Click here for a map to the lot.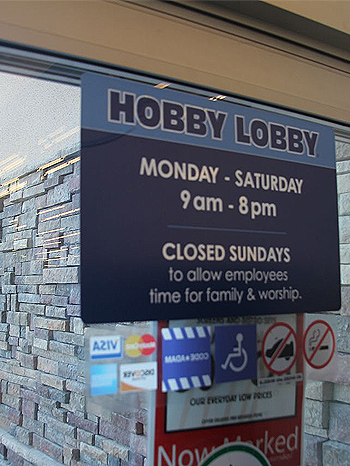 Photo by Brian Killeen