Funded in part by a grant from the
Maine Arts Commission, an independent state agency supported by the National Endowment for the Arts.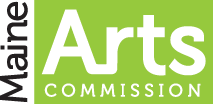 Julia Langham (Chorus 4/Becca)

(she/her) is grateful to be working with Bess Welden again having performed in many iterations of Madeleines and several readings by this brilliant writer. She's had a long acting career spanning 4 decades, one of which was spent in NYC doing some very creative work at venues such as Theater for a New City, LaMama, LaMama etc, St. Mark's Theater, and The Mettawee River Company. Some favorite roles include Anna in Pinter's Old Times, Masha in The Seagull, Lady M in Macbeth, Sandy in Judith Thompson's The Crackwalker, and the titular role in Sylvia. She has two brilliant sons, 19 and 22 and is a Recruiter for Better Homes and Gardens Real Estate The Masiello Group.

Lyra Legawiec (Rachel 1)

(she/her) is a freshman at Mt. Ararat High School. She has performed 6+ seasons with the Camden Shakespeare Festival, 3 seasons with Ziggurat Theatre Ensemble, 7 holiday shows with Portland Stage, as well as school theatre every year since 2nd grade. Favorite roles include Young Rachel in

Death Wings

(staged reading at Portland Stage Studio Theatre), Fobliar in

Aquitania

(Ziggurat Theatre), Trunchbull in

Matilda

(Mt. Ararat Stage Company), the Princess in

Caravan of Dreams

(Ziggurat Theatre), Grace in

Radium Girls

(MASC), and Centipede in

James and the Giant Peach

(MASC). She has also studied ballet at Elizabeth Drucker's Ballet School for 6+ years and hiphop at Casco Bay Movers for two years. Outside of theatre, Lyra enjoys singing and drawing, and hopes to pursue a career in art and performing.

Dana Wieluns Legawiec (Chorus 3 & Co-director)

(she/her) is a theatre artist, teaching artist, arts educator, creative facilitator, and nonprofit arts consultant. Her creative practice centers on Physical Theatre and Ensemble-Devised work. Selected directing credits:

Balloonacy

(Children's Museum & Theatre of Maine);

Neighborhood 3: Requisition of Doom

(USM Dept of Theatre),

Taming of the Shrew

(Camden Shakespeare). She is Co-Artistic Director of Ziggurat Theatre Ensemble, Artistic Associate for the Camden Shakespeare Festival, and Executive Director of the Maine Alliance for Arts Education. Dana was named a Creative Community Fellow by National Arts Strategies in recognition of her work making theatre with children.

Erica Murphy (Chorus 1 / Daydahlia)

(she/her) is an actor, educator, and movement specialist based in Portland. In Maine, she has performed and worked with Portland Stage, Good Theater, Mad Horse Theatre Company, Fenix Theatre Company, Ziggurat Theater, Theater at Monmouth, and The Children's Museum & Theatre of Maine. She has also performed in world premieres in Chicago and New York City. Some favorite recent productions include

Balloonacy

(The Children's Museum & Theatre of Maine),

Eurydice

(Fenix Theatre Company),

Ninshaba

(Ziggurat Theater), and

As You Like It

(Theater at Monmouth). Erica is a certified Feldenkrais practitioner, and a graduate of The Theatre School at DePaul University and the Jacques Lecoq International School of Theater in Paris. She is represented by Dirigo Talent, works as a Theatre Programming Associate at The Children's Museum & Theatre of Maine, and teaches theater at the University of Southern Maine.

Denise Poirer (Grand)

(she/her) grew up in New Auburn, and has been a performer for over 30 years. She's thrilled to be working on

The Death Wings Project

with this amazing group. Much of her professional life has been spent on stage in such plays as

The Other Place, Hay Fever, The Little Dog Laughed, Rabbit Hole, Good People

(Good Theater),

King Lear & Blithe Spirit

(The Theater at Monmouth),

Frozen

(the drama, Essential Theater Co./NYC), Bess Weldon's

Death Wings

(Workshop/PSC), Carolyn Gage's solo piece

Lace Curtain Irish

(Estroenious Festival/NYC) and Lighting Martha (PortFringe), The Laramie Project and Measure for Measure (Garson Theater Co, Santa Fe) to name a few. Voice work includes the title role of the animated

Aeon Flux

for MTV, Merrick in HBO's

Spawn

, Starstruck and

Vault of Horror

with Pocket Universe Prod. She's recorded audiobooks with Audible in NJ. She lived in L.A. (west coast version) for a lot of years where her TV career began with guest-starring roles on

Seinfeld, Murphy Brown, Frasier

and

3rd Rock from the Sun

. A life in art is a very good life indeed. It's great to be home in Maine and working with some of the best people in the world.

Shannon Wade (Rachel 2)

(she/her) is an arts educator, puppeteer, performer, clown, playwright, puppet maker, and many other things besides! Shannon has been lucky enough to teach and perform with arts organizations across the country, including the Yocum Institute for Arts Education (PA), Omaha Theater Company at The Rose (NE), Portland Stage (ME), Mad Horse Theater Company (ME), and PortFringe Theater Festival (ME). She currently works as the Director of Education at STAGES Youth Theater in Portland Maine, where she gets to constantly be in touch with her inner kid! Some of the many things Shannon enjoys are camping, biking, baking bread, playing board games, and sticking googly eyes onto things. She could not be more thrilled to be part of this vibrant and generous collective of artists and looks forward to continuing to create in a radically respectful way

Bess Welden (playwright/co-director)

is a theater-maker living with her family, and working in Portland, Maine for the last 20 years. Her creative practice includes playwriting, performing, teaching, and producing. Her current endeavor,

The Death Wings Project

, based on her award-winning play (also called

Death Wings

), is a visual and performing arts initiative designed to promote public conversation and community art-making about death, loss, and healing. The project builds on her experience making multi-disciplinary work with

Legbala is a River

, a story about a woman whose doctor-husband volunteers to treat Ebola patients in West Africa and what happens to her, her marriage, and her family in his absence.

Legbala

premiered at Mayo Street Arts in 2017 and featured an installation-set, live illustration, and live original music.

The Death Wings Project

also draws on Bess' issue-driven work

Big Mouth Thunder Thighs

, a solo vaudeville exploring food, body and the inner critic, which was the springboard for her series of creativity workshops

"Your Critic as Character"

which featured DIY puppet-making. Bess has been exploring the intersection of writing and acting through solo performance for most of her career with a strong focus on stories that center women and girls. Her one-woman comedies

The Passion of the Hausfrau

and

Big Mouth Thunder Thighs

premiered at Portland Stage and toured throughout Maine and nationwide. Over the last decade she has written several plays for multi-character casts including Refuge Malja, which premiered on Portland Stage Company's mainstage in 2018;

Death Wings

, winner of the 2020 Maine State Prize of the Clauder Competition for New England Playwrights; and

Madeleines

, a finalist for the 2021 Bay Area Playwrights Festival. Helping others step into the power of their own voices and stories motivates her teaching. At Colby College she offers acting and playwriting courses that emphasize both skills-based technique and creative risk through experimentation. She has also developed and facilitated creativity workshops for adults and adolescents, most recently the Activist Storytelling Workshop, a combined writing and performance intensive. Bess is actively working to transform her role as an independent producer, co-producer, and board member in Portland's theater community by advocating for and leading creative processes that are artist-centered and move beyond the exhausting and often exploitative systems that have predominated white-led American theater production. (

www.besswelden.com

)

René Goddess Johnson (co-director)

is a queer, black, South African, three-time award-winning, Indigenous, femme. An Arts & Community Organizer, Choreographer, Coordinator of Multicultural Affairs, Education and Events. A Designer, Director, Embodied Equity Consultant, Innovator, Non-Profit Founder, Performance Artist, Activist, and Producer. She has been navigating assimilation, white terrorism, and a temporary loss of self-pride since arriving in Maine in 1991. Her areas of interest include the intersection of the arts in movements for Social Justice and Racial Equity. As Embodied Equities Lead Designer she works closely with the public, with artists of many genres, with historically underrepresented communities, youth, and nonprofit organizations in and out of Maine. Embodied Equity (EE) develops creative opportunities focused on inter-organizational collaboration, using the arts for systemic change. A founding member of Theatre Ensemble of Color (TeOC), René Goddess led the dedicated, talented, and committed work of the company which is recognized throughout New England for its outstanding original productions (Best Theater Company, Ensemble, 2018 in Portland Maine) and exceptional educational outreach programs and workshops. René Goddess' interactive one-woman show

G E E L

includes powerful dance and song in multiple languages, including English, and Afrikaans. This brutally honest performance piece has been changing the arts scene in Maine and beyond and is the core inspiration for Embodied Equities White Culture Broker Training. A two-plus year training for white identifying folks who want to dismantle white culture parenting in their bodies, as they create a plan towards reparations, and give their resources directly to under-resourced kin of the global majority here in Maine.

G E E L

has been performed at The Celebration Barn Theater, New Fruit, Congress Square Park, Colby College, Bowdoin College, The University of Southern Maine Presque Isle campus, Bright Star World Dance, and other venues in New England. She serves as a member of The Celebration Barn Theater, The Third Place, a Board Member for the Maine Women's Lobby, and a past contributor for Black Girl in Maine Media. Named 1 of Maine's 10 most intriguing people, Portland Monthly Magazine, October 2018. When she is not working, she can be found singing and dancing down the streets of Portland wearing her crown, or home resting, and eating. (

https://www.embodiedequity.online/

)

Dana Wieluns Legawiec (performer/co-director)

(pronounced "Luh-GAHV-yetz") is a professional Theatre Artist, Teaching Artist and Arts Educator who specializes in Physical Theatre. She was named a Creative Community Fellow by National Arts Strategies in recognition of her work making theatre with children in rural Maine. A fixture of Los Angeles' avant-garde theater scene in the 90s, Dana has consistently devoted her creative energies and technical abilities toward the creation of new work. An original founding member and Co-Artistic Director of Ziggurat Theatre Ensemble, Dana has contributed to nearly every project as a performer, movement coach, choreographer, mask performance coach or assistant director since 1996. She is an Artistic Associate for the Camden Shakespeare Festivals and leads physical theatre training and movement design for the company. Since moving to Maine with her family in 2010, she has performed with her own companies, as well as with Celebration Barn Theater, Heartwood Theater Company, Figures of Speech Theater, the Holocaust and Human Rights Center, Mad Horse Theater Company, the Theater Project and Portland Stage's Play Me A Story Program. Dana leads workshops in Physical Theatre, Mask and Ensemble for students of all ages, and has worked as an Artist in Residence through the Building Community through the Arts program with the Maine Alliance for Arts Education. In 2017 she was selected as a Teaching Artist Leader for the Maine Arts Leadership Institute (MALI) and is a member of MALI's Vision Team for 2019-2020. Dana received her BA in English Literature and a Certificate in Theatre &amp: Dance from Princeton University; is a graduate of the Physical Theatre Training Program at Dell'Arte International; and completed her Master's in Education, Arts in Education, at Harvard. She is a certified facilitator in Liz Lerman's Critical Response Process.

Janice O'Rourke (music director/musician)

has had a winding road kind of life. She grew up in New Jersey helping her mother learn lines to Neil Simon plays. She performed all of

A Chorus Line

to the living room couch whenever the house was empty (one time getting a fat lip on the side of the coffee table during "At the Ballet"). Janice worked as an actor and singer songwriter for many years in New York City, and now works at L.L. Bean, where she designs and delivers senior leader development and organizational learning and is the program manager for Diversity, Equity, and Inclusion. She and her photographer husband are raising two boys and a dog. As an actor in Maine, Janice has been an affiliate artist at Portland Stage Company for many years. At PSC, she has appeared in

Out of Sterno

as Dotty,

Iron Kisses

as Barbara,

Lend Me a Tenor

as Maggie, and

Comedy of Errors

as Luciana, and several

Festival of the Unexpected

productions. She has appeared in the Studio Theater in several Dramatic Repertory Company performances, including

Swimming in the Shallows, Contractions, The Watson Intelligence,

and most recently,

Fabuloso

. Janice performed and led the music/singing in the public workshop of Bess Welden's play

Death Wings

at Portland Stage. Janice is a proud member of the band,

Arcadia

, (@Arcadiabandme) and during the pandemic began learning the art and craft of stand-up comedy.

Additional Artist Bios Project Photographer

-

Molly Haley

is a freelance photographer based in Maine, specializing in portraiture and documentary photography, an artist committed to honestly documenting people and place, creating images that are open and connective, and that bring visibility and awareness to important stories. After graduating with a Bachelor's degree in Spanish and having lived and worked extensively in Latin America, she moved to Portland, Maine to study photojournalism, radio, and videography at The Salt Institute for Documentary Studies. She then went on to work for several years as the Director of Multimedia at The Telling Room, a nonprofit creative writing center for students aged 6-18. There, she taught immigrant and refugee teens tools to share their stories with community. Her work as an educator has informed and inspired her own practice as an artist and documentarian. She has traveled internationally to photograph for nonprofits in Nepal, Honduras, Guatemala, and the Dominican Republic creating imagery that supports educational opportunities for children &amp: indigenous peoples, empowerment & vocational training for women, the protection of endangered species, and the adoption of abandoned animals. She has partnered with several New England based nonprofits to visually document their stories. As a photojournalist, she is a regular contributor to magazines such as Down East, Maine Women, and Maine Farmland Trust's Maine Farms, and has been published in O, The Oprah Magazine, on NPR, by The Washington Post, PBS Newshour, The Sun, and others. Most recently, she photographed The Healing Garden, a book written by Deb Soule of Avena Botanicals,and published by Princeton Architectural Press in April 2021. Voted Best Photographer in Portland in The Portland Phoenix, 2017. Winner of New Mexico Magazine's Photography Contest, 2017. (

www.mollyhaley.com

)

Website Designer/Project Graphic Designer

-

Marjorie Gallant

, currently the Production Manager of the Department of Theater & Dance at Colby College, was previously the Director of Marketing and Communications for the Portland Symphony Orchestra, the largest performing arts organization in Maine. Combining marketing expertise with an extensive background in professional theater, Marjorie brings a unique perspective to her designs -- telling the story and knowing the audience are a critical mission of her work. Years of theater employment have also instilled Marjorie with an innate capacity for crafting concepts in a collaborative environment. (

http://www.nerdsofafeatherdesign.com/about

)
The Death Wings Project
Bess Welden (playwright/co-director)
Reneé Goddess Johnson (co-director)
Dana Legawiec (performer/co-director)
Janice O'Rourke (music director/musician)
with
Julia Langham, Lyra Legawiec,
Erica Murphy, Denise Poirier, Shannon Wade
The Death Wings Project is a web of visual and performing arts offerings that promote open dialogue about and an invitation to redefine our relationships to death, end-of-life, grief, loss, and challenging life transitions. The Project, centered on Bess' award-winning script, will also include an interactive art installation and a series of hands-on, community death wing making workshops.
The play unfolds over the last 100 minutes of Grand's life - her memories, visions, feelings, and questions that help her discover the five sentences that tell her final story. She's dedicated her life to making wings that she believes helps others die, and to raising her granddaughter Rachel, a scientist who is determined to fly. Full of poetry, songs, and a radical re-visioning of the Daedelus/Icarus myth, Death Wings asks us to marvel at the wonder of flight - real and metaphorical - and the mysteries of human love, connection, loss, and letting go
MARCH 30 - APRIL 8, 2023
THE THEATER PROJECT
14 School Street, Brunswick, ME
https://www.theaterproject.com
APRIL 20 - 29, 2023
MEETINGHOUSE ARTS STAGE
5 Depot St., Suite 12, Freeport, ME
https://www.meetinghousearts.org